Fencing Services

Best Cape Coral Fence Prices
Offers & Discounts

We offer Federal, Military, First Respondent, Medical, Educator and Senior Citizen's Discounts!
As one of my brothers is a long time member of the Cape Coral Fire Department, we'd like to honor those who serve us here!
Also, for every Lee County and Cape Coral Resident looking for a good deal on a fence we offer great Cash Discounts! ​
Let's see if we can save you some time and money on your next Fence installation!
Let's keep it in our County and the Cape!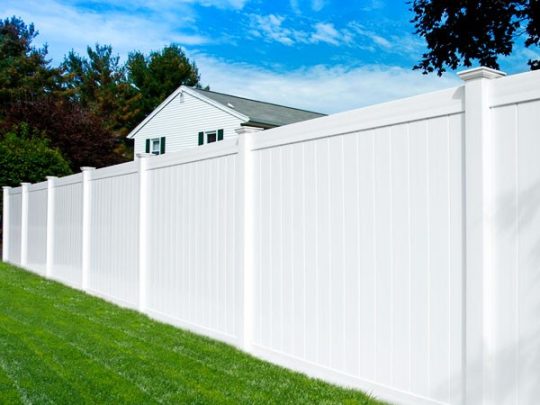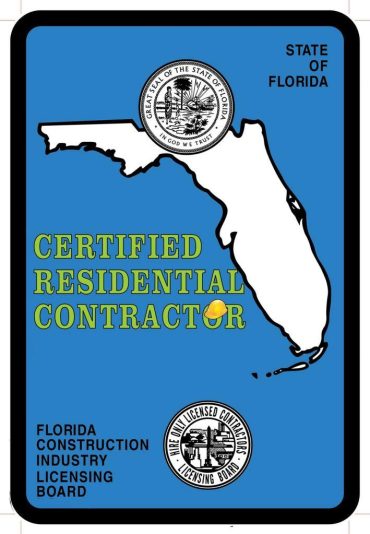 Cape Coral Fence Regulations
License Information

DOLPHIN FENCE CORP
Certified Residential Contractor MACHIN, BRIAN, Primary CRC1330672 Certified Residential – Current, Active.
Note: Starting September 31st, 2022 the state of Florida have made some changes on Municipal License Criteria.
All fence contractors will be required to hold a state of Florida Certification (license) to be able to pull permits and erect fences in the state of Florida legally!
Please, make sure to verify your contractor's license credentials by contacting the DBPR (link below) and or contact the city or county of your jurisdiction.
Cape Coral Fence Company Reviews


Came out to fix our fence before our house party – life savers!
Quick and reliable service!" No bull! Our vinyl fence looks great.
Will recommend Dolphin Fence…great job, even better price!
Good clean job & price! Did what they said they were going to do!
Frequently Asked Questions
Fence Company Cape Coral

Do I need a permit to install a fence in my home?
YES, PERMITS ARE REQUIRED FOR NEW FENCES
Who files for the permit?
WE DO, DOLPHIN FENCE CORP
Can jobs be started without issued permit?
NO, THEY CAN NOT, FINES AND OR LICENSE SUSPENSION WILL BE APPLIED BY CODE ENFORCEMENT TO THE REGISTERED CONTRACTOR
What is your turnaround time?
ABOUT A WEEK OR TWO IN MOST CASES BUT DUE TO THE CHANGE OF SYSTEM SOFTWARE IN THE CITY OF CAPE CORAL SOME PERMITS ARE TAKING EVEN LONGER AT THE PRESENT TIME. UNFORTUNATELY EVERY FENCE CONTRACTOR IS DEALING WITH THESE ISSUES RIGHT NOW.
When is my balance due?
WITHIN 24 HOURS AFTER PASSED INSPECTION
What are the warranties, if any?
MANUFACTURER'S LIMITED LIFETIME WARRANTY ON VINYL AND ALUMINUM FENCES. LABOR ONE YEAR BY DOLPHIN FENCE CORP ON ANY NEW INSTALLATION EXCEPT WOOD FENCES
What is your experience in the trade?
OVER 40 YEARS IN THE FENCING TRADE – THIRD GENERATION FENCE CONTRACTOR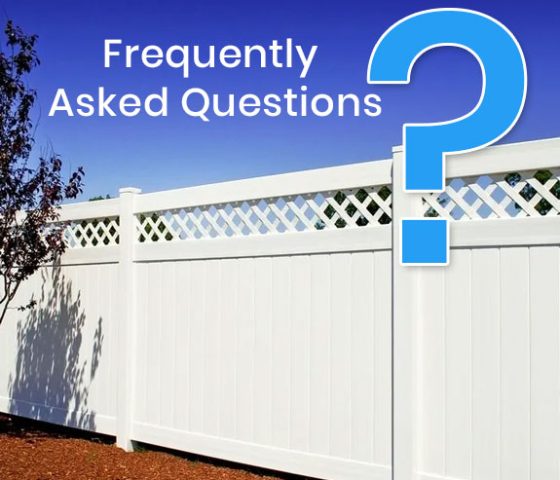 What to Look For in a Fence Contractor Near You

If your yard is looking a little barren, and maybe a little bit too open, like something is missing around the perimeter; if that sounds like you, then maybe you're looking to install a fence. Fences are great for many reasons. For decoration, protection, safety and securing your property between you and your neighbors.
For those living in the Cape Coral region – or just about anywhere with regular oceanic weather – there's plenty more that goes into installing a great fence than just looking good. They need to stay good, stay intact and stay colorful all year round, through winds and rains and hurricanes. Before you get started looking for a fence contractor near you, understand what options you might be looking for.
Cape Coral Fence Company
Vinyl Fencing

When people think of a house fence, the term "white picket" comes up a lot. This is the classic Americana style of fence, wooden posts and planks, painted and stained white. It looks nice and clean, compliments nearly any kind of yard, and stays sturdy. Unless it rains a lot, then the wood might warp or rot. And wood can break and leave splinters that could be dangerous for kids or pets that play near it.
The popular alternative is vinyl lined PVC fencing, made of sturdy and durable plastic molded and fitted to look exactly like the white fences of old, but with none of the issues of wood. They're lightweight enough to install or move around but still dense and sturdy enough to take a few blows without denting. These are the mainstay of any coastal region, any heavily weather-prone homestead.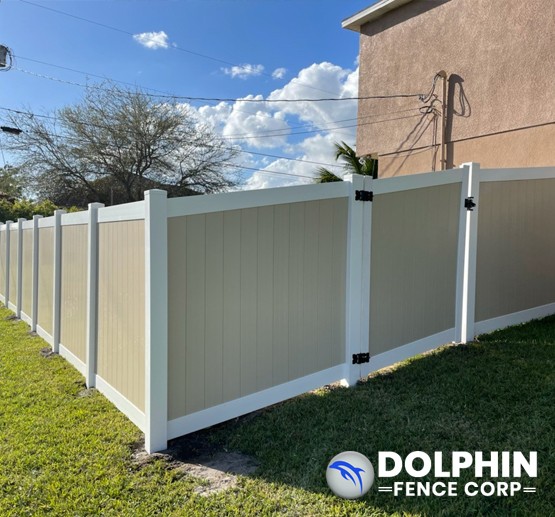 Instead of worrying about re-applying paint every year or so, rest easy knowing these fences are made white and stay white. You can scrub for days and only get rid of stains. The worst you may have to manage is mold or mildew, anything that can manage to stick to the inside of a plastic lining. But that's the easy part, you can use cleaners on vinyl that you can't use on wood. They are low maintenance, and the high durability can come in handy for any backyard sports or pets. Once it's in the ground, you can rest assured that it's not going to come back up anytime soon.
The most significant factor in choosing fencing for some people is the cost. You may be tempted to get a thinner, lighter weight vinyl to save on costs, but know that the lighter cost comes with lighter material, easier to dent or even break. It's not invulnerable. Vinyl PVC fencing can still be broken, and the thinner it is the easier that becomes. Investing in a thicker, more stable fence means less need for repairs.
And what if you already have a fence you like but one section that you hate? Like a hole, or a tear, or a really bad scratch? Vinyl fencing is easier to replace than it is to repair. Since vinyl fencing is made in bulk, each section will be basically identical, so you can just pick one up and put a new one down. You can even keep extra sections in a protected area like a shed or basement just in case and replace to repair as needed, as long as you can get them out of the ground.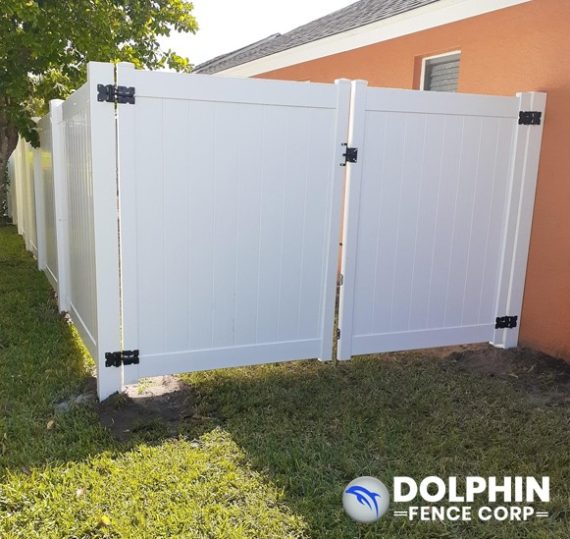 Fence Company Fort Myers
Professional Installation

For the do-it-yourself homeowner, vinyl fencing is easy to install. Just line the property, pick out the right positions for the posts to dig in and then fill the holes once the fence is in place. Fencing like this has slots where you can easily line them up and slide them together like a puzzle. But if you need a hand getting things situated, you can call up a professional fence contractor if your area and they'll help set the property up.
Professionals know all the dangers and warning signs to avoid when it comes to making great looking installations that last for a long, long time. You may know your back yard like the back of your hand but trusting someone else to fix it up will give it a look of quality that's more well put together than if it's your first time ever setting up a line of fencing. They can even install the fences you already bought – or come with their own, ready to install in just a few hours or less!
Fence Company Fort Myers FL
Designs

Vinyl fencing comes in a variety of pre-made designs. Some are customizable, but most are built for form and function. The sturdier the fence, the more room there is for ornamentation. White is the standard color that everyone wants, but what if you want to compliment a different kind of yard? Some sandy tan to go with a Mediterranean lot, or an earthy brown to compliment the shade of a personal orchard. Or maybe you want your house to stand out from a distance with brighter colors? You can paint them after the fact, or set some space aside to paint each section before installing so there's no stains on the lawn!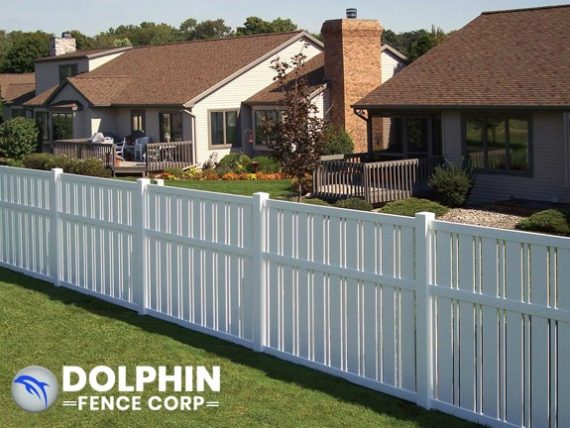 In terms of style, there's all kinds. The normal white, solid blocky patterns come up as key examples but the full scope of vinyl fencing can include things like classic iron-tipped or spaced-apart wooden planks, complete with pre-made creases of fake splinters. So if you want some iron wrought fencing, but can't afford it, consider vinyl fencing to be a second-best with matching results.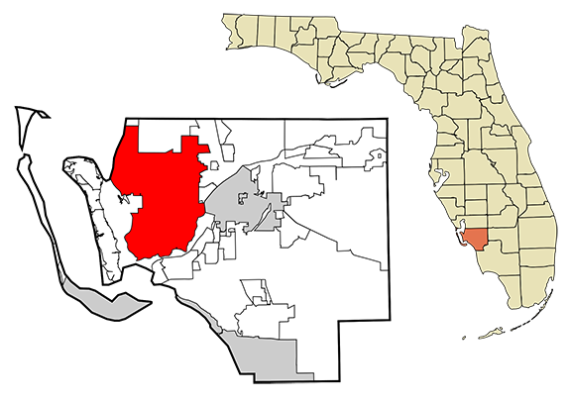 Southwest Florida Fence Company
Fences Near Me

If you're in the Cape Coral, Florida area, and if you had some fencing that got lifted out of the ground last hurricane season and have been looking to replace it after the winter passed, don't hesitate to give us a call. We will deliver and install the highest quality vinyl fencing to your home, on your time, on your budget!