Best Fence contractor In Cape Coral, FL
Who Are We?
We're a Family Owned and Operated Southwest Florida Fencing Company with over 40 years of experience in the trade serving every resident in Cape Coral and Lee County who is looking for a good deal on a vinyl fence, aluminum fence, metal fence, or chain link fence, or any gate without the red tape. Our professionals are gate installers who take pride in providing our clients with the best customer service.
We will do our best to expedite the permitting process and installation of your new fence or gate. We understand time is money, and our installers are committed to efficient and professional work.
Our promise is a seamless Fence Installation project, with our professionals ensuring everything goes as smoothly as possible without any complications. We strive to provide the best customer service, resolving any issues that may arise during installation. That's our pledge to you!
As gate installers, we specialize in both fencing and gates. Whether you need vinyl fence manufacturers, chain link fence cape coral, or a sturdy gate, we have the necessary skills and resources.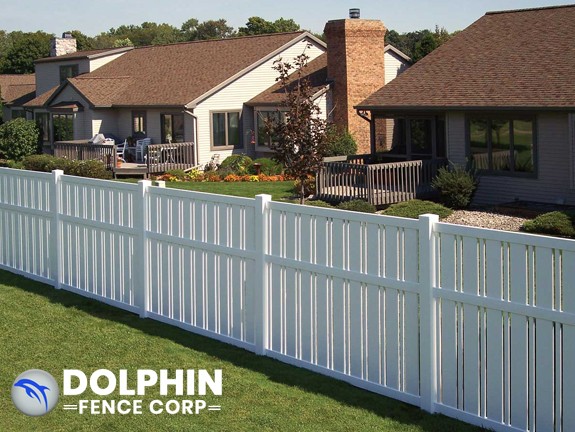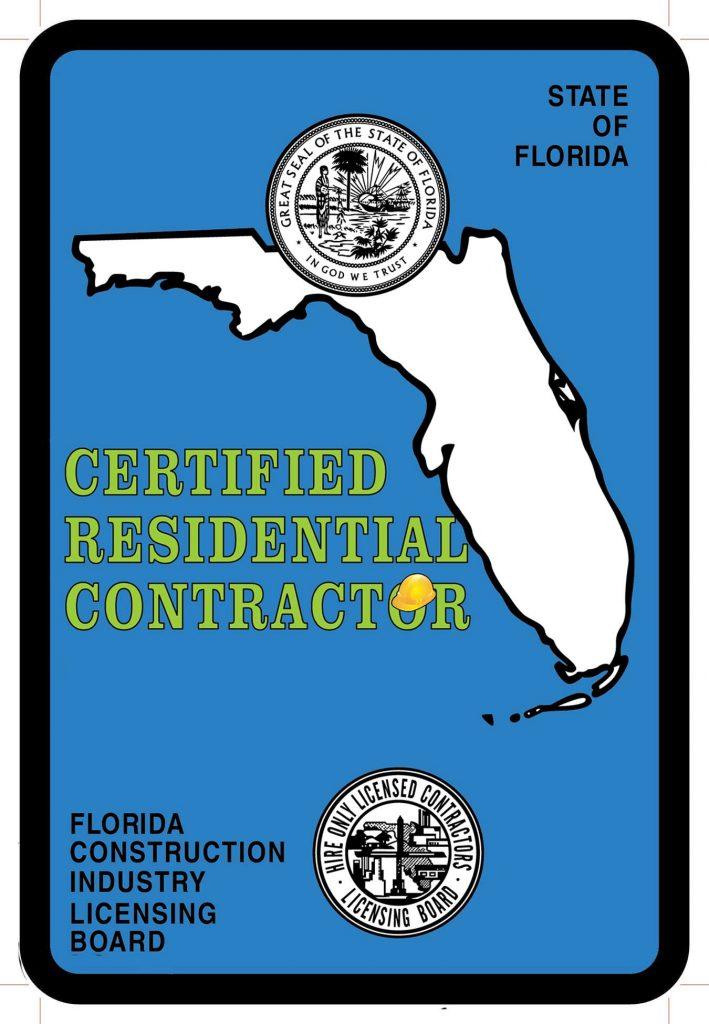 Why Trust Dolphin Fence Corp?
When it comes to fencing and gate regulations in Southwest FL, it's important to know that starting September 31st, 2022, all fence and gate contractors will be required to hold a state of Florida certification (license) to be able to pull permits and install fences and gates legally in the state.
As a Certified Residential Contractor, Machin, Brian, Primary CRC1330672 Certified Residential—Current, Active Owner of Dolphin Fence Corp, our professional installers are well equipped to seamlessly manage all your fence and gate needs.
We are fully compliant with this requirement. You can verify our credentials, and that of our team of professionals, including our installers and customer service representatives, by contacting the Department of Business and Professional Regulation (DBPR) or your local jurisdiction.
Highly recommended. Quick response, excellent job 🔨 done with zero problems or issues. Very professional installation done on time 🕒 and as promised. I recommend Dolphin Fence Corp!
Melissa Gaither
2023-04-21
Glad I found Dolphin Fence Corp to build 🔨 our fence for us. Very friendly and affordable service. They built a very professional and tight fence, thanks a bunch.
James Sturgill
2023-04-19
The best fence company around!!! Quick, on time, professional, and they do great work!
We got out PVC fence in less than 3 weeks since we accepted the quote and made the deposit, company was always very professional and respectful, they answer all our questions promptly. They didn't hesitate in adjusting the quote for every occasion we called to make changes, they deliver exactly what we were looking for, we are extremely happy how hour house looks like with the new fence. Excellent service! Very well recommended.
Margaret Pissi
2023-04-14
Response time was short, they arrived early, very polite and efficient. I will call them again for any of my fencing needs.
Dylan Kneedler
2023-04-13
Best fence company I have worked with. Requested a quote and had a survey done later that day. Quote was projected to be 2-3 weeks while other companies quoted 2-3 months. They actually finished even earlier than expected. It looks perfect. This company will get any business I have in the future and I will recommend to everyone.
Great management. Could use an English speaking person on job sites.
Great customer service, good pricing and fantastic installers. Super happy with the fence!
Joshua Wilkerson
2023-04-07
Great people from office staff to installers 🛠️. Everyone goes above and beyond to satisfy a client. Highly recommend Dolphin Fence Corp!
Your No.1 Fence contractors in Cape Coral, Florida
Dolphin Fence Corp offers professional fence installation, removal, repair, and maintenance services in various locations in Florida, including Cape Coral, Fort Myers, Lehigh Acres, Port Charlotte, Miami, and Naples. We understand your time and money are valuable, so we offer competitive pricing on high-quality vinyl fences, aluminum fences, and chain link fence installations without any unnecessary red tape.
Our experienced fence contractors and gate installers are prepared to manage projects of any size, ensuring a seamless process from start to finish. We also ensure your fences and gates are in excellent condition through our comprehensive removal, repair, and maintenance services.
In addition to new installations, we provide fence removal, fence repair, and general fence maintenance services for chain link, aluminum, metal, and vinyl fences. At Dolphin Fence Corp, we value honesty, integrity, and hard work, and we're committed to delivering exceptional service to our customers.
Contact us today at (239) 365-9192 to schedule your free estimate and experience the difference of working with a trusted and experienced fence contractor in Cape Coral, Fort Myers, Lehigh Acres, Port Charlotte, Miami, Naples, or other locations in Lee County South West Florida.

Free Consultations & Advise

Free Email Fence Estimates
Free Non-contact Estimates
Permit Preparation & Submittal
Cape Coral Fencing Offers & Discounts
We offer Federal, Military, First Respondent, Medical, Educator, and Senior Citizen Discounts!
As one of my brothers is a long-time Cape Coral Fire Department member, we'd like to honor those who serve us here!
Also, we offer great Cash Discounts for every Cape Coral and surrounding area Florida Resident looking for a good deal on a fence! ​
Let's see if we can save time and money on your next Fence installation!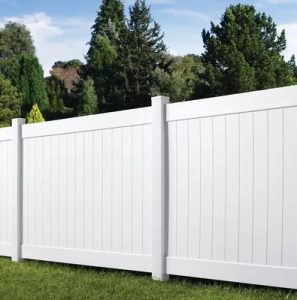 CREDIT CARDS ACCEPTED!
FENCING FINANCING AVAILABLE!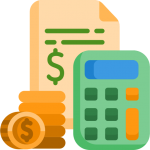 Came out to fix our fence before our house party – life savers!
Quick and reliable service!" No bull! Our vinyl fence looks great.
Will recommend Dolphin Fence…great job, even better price!
Good clean job & price! Did what they said they were going to do!
What to Look For in a Fence Contractor Near You in Cape Coral, FL
When people think of a house fence, the term "white picket" often comes up. It is the classic Americana style of fence, wooden posts, and painted and stained white planks. It looks nice and clean, compliments nearly any yard, and stays sturdy. Unless it rains a lot, the wood might warp or rot and can break and leave splinters that could be dangerous for kids or pets that play near it.
For those living in the SW FL region – or just about anywhere with regular oceanic weather – plenty more goes into installing a great fence than just looking good. They must stay good, intact, and colorful all year round through winds, rains, and hurricanes. Before you get started looking for a fence contractor near you, understand what options you might be looking for.
Fence Service Areas in Cape Coral, FL
Vinyl Fencing Company
Our vinyl fence manufacturers in Florida maintain high industry standards. When people think of a house fence, "white picket" comes up frequently. This classic Americana style of fence with wooden posts and planks, painted and stained white, is custom-designed to enhance any yard's appeal. However, excessive rain could warp or rot the wood, and the breakage could lead to harmful splinters for kids or pets.
At Dolphin Fence Corp, we understand the significance of a sturdy and well-kept fence to your Cape Coral, Florida property. As a leading player in the fencing industry catering to insured properties, whether you're dealing with damage due to inclement weather or normal wear and tear, our professional fence repair services can help restore your property's security and aesthetic appeal.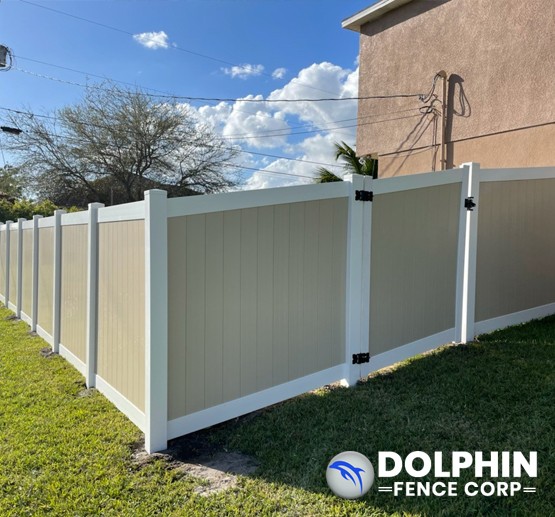 Our experienced team of technicians boasts impressive service ratings. They are dedicated to delivering top-notch, custom fence repair services meeting your needs. We offer repair solutions for different fence types, including wood, chain-link, vinyl, and aluminum.
Don't let a damaged fence destroy the beauty and safety of your property any longer. Contact us today for reliable, professional Cape Coral, Florida fence repair services. Our fence company in Cape Coral ensures your fencing needs are met efficiently.
Those residing in the SW Florida region who had their fencing uprooted during the last hurricane season and have been considering replacing it after winter should contact us immediately. As a reputable industry player, we furnish and install the highest quality style fencing from our company to your residence, per your schedule and budget!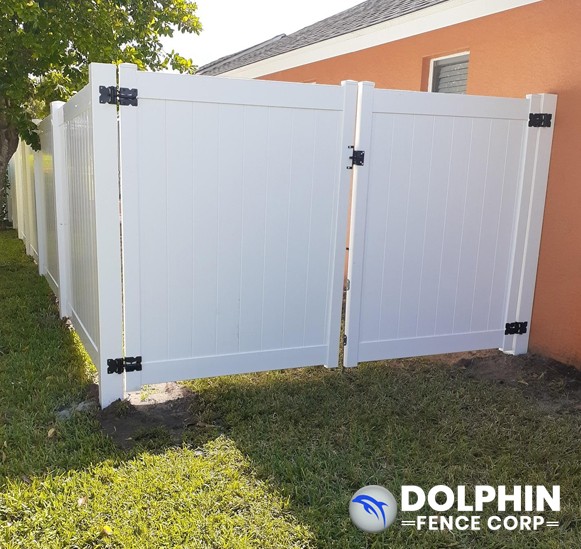 Fencing Installation - Professional Fence Installs in Cape Coral, FL
When envisioning a house fence, the image of a classic American-style "white picket" fence with wooden posts and white planks often comes to mind. While aesthetically pleasing and suitable for most yards, this type of fencing may face issues with warping and rot in rainy conditions.
Additionally, it can break and create splinter hazards for kids and pets playing nearby. To address these concerns and ensure customer satisfaction, it's essential to consider durable replacement materials and maintain open communication with professional fencing contractors.
Fence Repair Services
At Dolphin Fence Corp, we understand the importance of a sturdy and well-maintained fence for your Cape Coral, Florida property. Whether dealing with a damaged fence due to inclement weather or normal wear and tear over time, our professional fence repair services can help restore your property's security and aesthetic appeal.
Our team of experienced technicians is dedicated to providing top-notch fence repair services that meet your specific needs. We offer various repair solutions for different fences, including wood, chain-link, vinyl, and aluminum. No matter the material or style of your fence, we have the expertise to handle repairs efficiently and effectively.
Don't let a damaged fence diminish the beauty and security of your property any longer. Contact us today for reliable, professional Cape Coral, Florida fence repair services.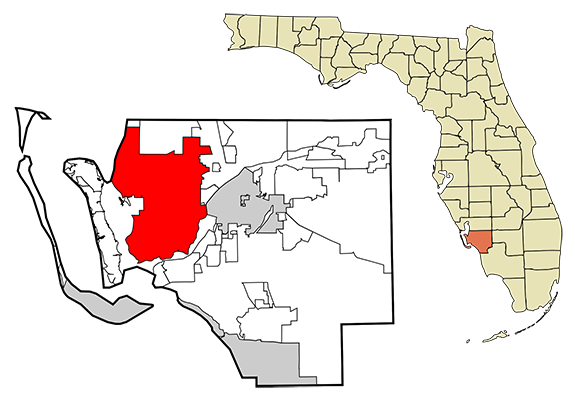 Your Southwest Florida Fence Company Dolphin Fence Corp
If you're in the SW Florida area, had some fencing lifted out of the ground last hurricane season, and have been looking to replace it after the winter passed, don't hesitate to call us. We will deliver and install the highest quality style of fencing to your home on time and within budget!
Frequently Asked Fencing Questions
Do I need a permit to install a fence for fence installation in my home?
YES, PERMITS ARE REQUIRED FOR NEW FENCES.
Who files for the permit?
WE DO, DOLPHIN FENCE CORP.
Can jobs be started without issued permit?
NO, THEY CAN NOT. FINES AND LICENSE SUSPENSION WILL BE APPLIED BY CODE ENFORCEMENT TO THE REGISTERED CONTRACTOR.
What is your turnaround time?
ABOUT A WEEK OR TWO IN MOST CASES, BUT DUE TO THE CHANGE OF SYSTEM SOFTWARE IN THE CITY OF CAPE CORAL, SOME PERMITS ARE TAKING EVEN LONGER AT THE PRESENT TIME. UNFORTUNATELY, EVERY FENCE CONTRACTOR IS DEALING WITH THESE ISSUES RIGHT NOW.
When is my balance due?
WITHIN 24 HOURS AFTER PASSING THE INSPECTION.
What are the warranties, if any?
MANUFACTURER'S LIMITED LIFETIME WARRANTY ON VINYL AND ALUMINUM FENCES. LABOR ONE YEAR BY DOLPHIN FENCE CORP ON ANY NEW INSTALLATION EXCEPT WOOD FENCES.
What is your experience in the trade?
OVER 40 YEARS IN THE FENCING TRADE – THIRD-GENERATION FENCE CONTRACTOR.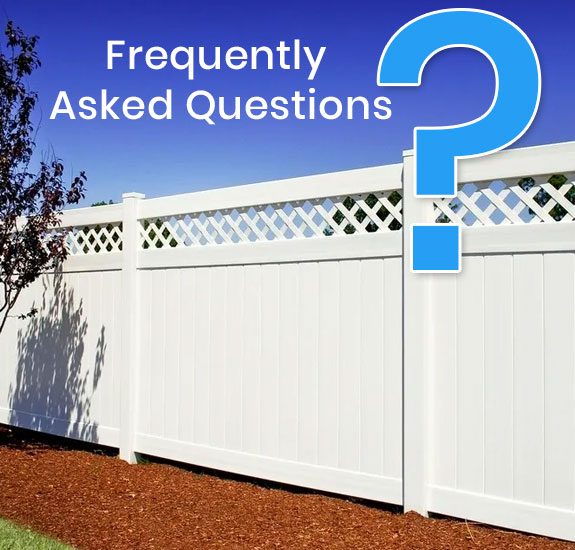 City in  Lee County, Florida
Cape Coral
List of Streets in Cape Coral, Lee County, Florida, United States
Neighborhoods in Cape Coral, FL
Things To Do in Cape Coral
Top Sites in Cape Coral, Florida