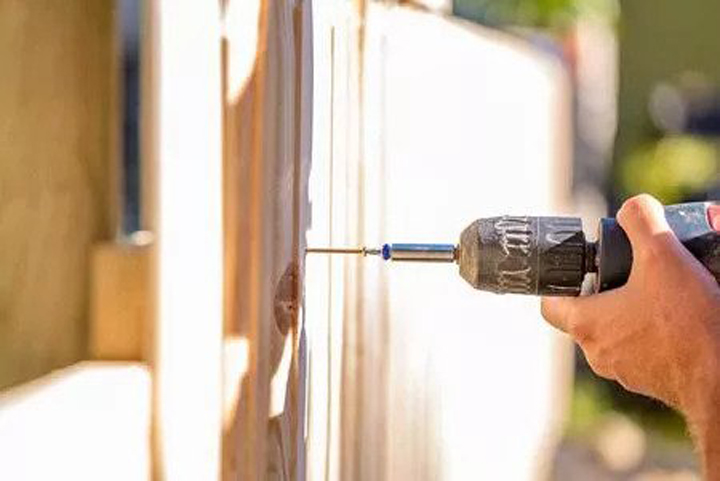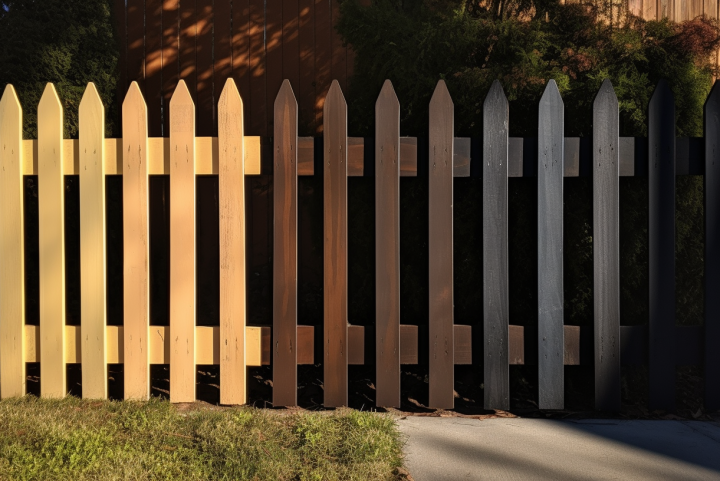 Discover the magic of wood fencing with Dolphin Fence Corp. It's not just about creating a barrier; it's about crafting an experience that transforms your space into a timeless masterpiece.
Imagine your property adorned with the rustic elegance of wood, each fence panel telling a unique story. At Dolphin Fence Corp, we go beyond functionality. We offer you a chance to infuse your surroundings with an authentic charm that stands the test of time.
Choosing wood fencing isn't just a decision; it's embracing nature's beauty. Feel the breeze whisper through the carefully crafted slats, witness the changing seasons, and let your outdoor space become a canvas of simplicity and sophistication.
Make a choice that's more than a fence; it's a statement. Choose Dolphin Fence Corp for wood fencing that turns your property into a haven of enduring allure.
Privacy Fences
Your Cozy Cove: Imagine a fence that turns your backyard into a snug retreat. That's a privacy fence – tall and solid, creating your own little haven. Crafted with the best wood for durability, these fences stand the test of time.
Picket Fences
Friendly Welcome: Picket fences are like the friendly wave from your neighbor. They stand evenly spaced, saying, "Welcome home!" – a classic and charming choice for a warm vibe. Our wood fence builder ensures top-notch picket perfection.
Split Rail Fences
Rustic Charm: If you dream of a rustic escape, meet the split rail fence. With rails that playfully split into posts, it's the kind of fence that says, "Welcome to the countryside." Explore our options for durable split rail fences.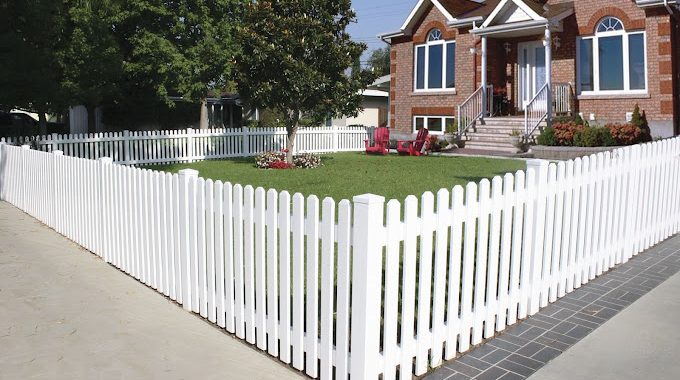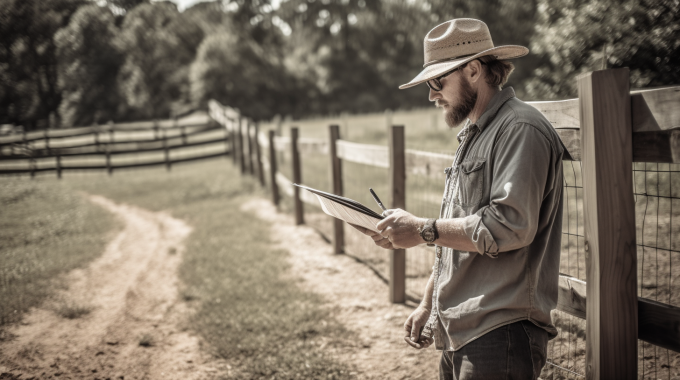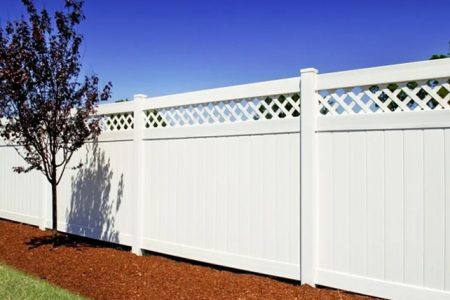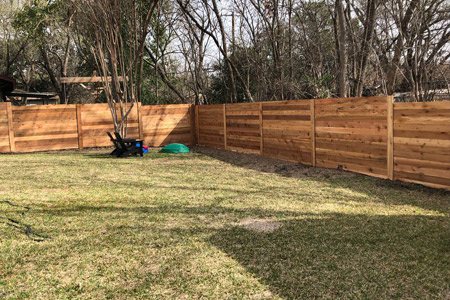 Lattice Top Fences
Fancy and Functional: Lattice top fences are like the fancy dress of fences. They look decorative while keeping your space open and airy. Discover the elegance of our lattice top fence designs.
Shadow Box Fences
Stylish All-Around: Shadow box fences are like the fashion models of fencing, looking good from every angle. With panels on both sides, they ensure everyone gets a good view. Explore our stylish shadow box fence options.
Slatted Fences
Sleek and Modern: Slatted fences bring a modern touch to the traditional scene. Picture sleek horizontal slats, creating a contemporary look that says, "I'm not just a fence; I'm stylish." Check out our sleek and modern slatted fence designs.
At Dolphin Fence Corp, our wood fences tell a story. Each one is a chapter waiting to unfold in your outdoor narrative. From the cozy cove of privacy to the friendly welcome of picket perfection, let's turn your property into a storybook. Request a quote for your favorite wood fence style today!
Crafted with precision and using high-quality lumber, our wood fences are not just structures; they are investments in durability and longevity. Each fence is constructed with sturdy posts, elegant panels, and carefully arranged slats, ensuring both practicality and aesthetic appeal.
In addition to our exceptional wood fences, we seamlessly integrate custom-crafted functional gates. This gate is not just an entry point; it is carefully designed to complement the overall aesthetic of your fence, adding an extra layer of functionality and style.
Advantages of Wood Fencing
The warmth and authenticity of the wood are unmatched. Our expert team ensures that your wood fence is a visual delight and stands strong against the elements. Weather-resistant and fortified against termites, our wood fences guarantee enduring beauty, security, cost-effectiveness, and a clear boundary for your property.
Considerations for Wood Fence Installation
Beyond aesthetics, the proper installation of your wood fence is paramount. Our skilled team pays meticulous attention to site preparation, construction, and design choices. Whether for a quaint backyard, a flourishing garden, or any residential area, our services are tailored to meet your unique needs.
Wood Fence Installation
Transform your property with the expertise of Dolphin Fence Corp. Our specialized team doesn't just install wood fences; we craft enduring additions tailored to your unique vision. From rustic split rail fences to sleek slatted designs, our installations redefine the charm of your outdoor space.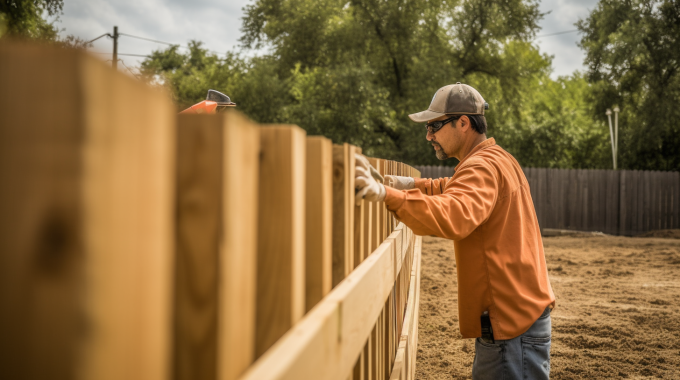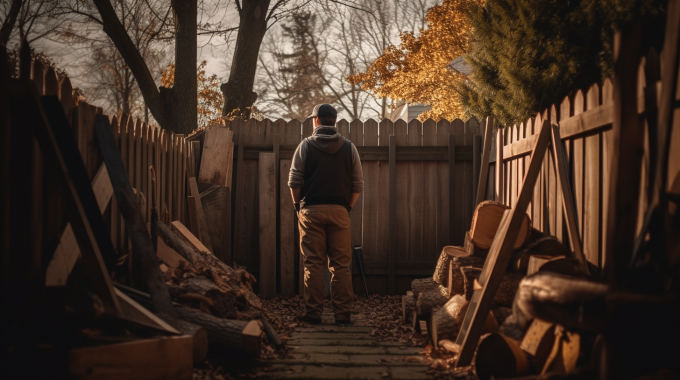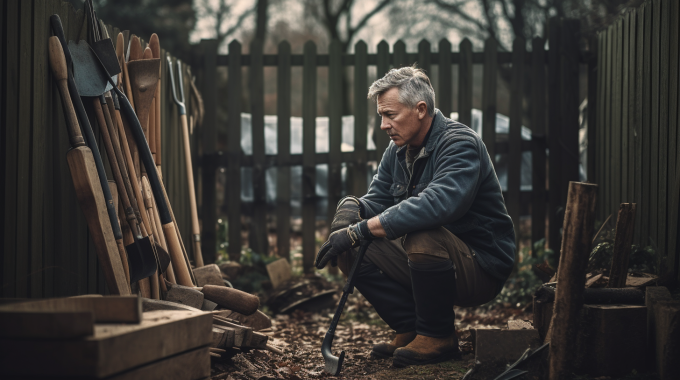 Wood Fence Repair
Trust Dolphin Fence Corp to be your partner in preserving the story your wood fence tells. Our repair services go beyond fixing; they are meticulous interventions that ensure the integrity and longevity of your fence. Whether it's a small picket or an entire panel, our prompt and reliable repairs breathe new life into your fencing.
Wood Fence Removal 
Sometimes, a fresh start begins with saying goodbye. When it's time to part ways with an old or damaged wood fence, Dolphin Fence Corp's efficient removal services pave the way for a blank canvas. We handle the process seamlessly, leaving you with the space and freedom to embark on a new chapter in your outdoor haven.
Wood Fence Maintenance Tips for Long-lasting Durability
Preserving the allure of your wood fence involves proper maintenance. We guide you on staining, painting, and sealing techniques to protect against rot and termites, ensuring the longevity, cost-effectiveness, and DIY-friendliness of your investment.
Wood Fence for Different Properties
Whether it's a cozy backyard, a flourishing garden, or any residential or commercial area, our wood fences enhance the aesthetics and security of diverse spaces. With customizable options to suit various property styles, Dolphin Fence Corp ensures that your fence becomes an integral part of your unique landscape. We commit to transforming every space into a haven of natural beauty and boundary security.
Quote and Consultation
Embark on your wood fencing journey by requesting a quote and benefiting from our expert consultation. Our wood fence products are readily available, and we pride ourselves on tailoring solutions to your unique requirements.
Frequently Asked Questions (FAQ)
How long does a wood fence installation typically take?
Installation times vary based on project specifics, but our efficient team ensures timely completion.
What are the best types of wood for a fence in Florida?
Cedar and red cedar are popular choices due to their natural resistance to weather and insects.
How often should I stain or paint my wood fence?
Regular maintenance is recommended every 2-3 years, depending on weather and sun exposure.
Is there a warranty on your wood fence installations?
Yes, we provide warranties to ensure your peace of mind and the longevity of our installations.
What sets Dolphin Fence Corp apart from other fence companies?
Our commitment to quality, customer satisfaction, and expert craftsmanship sets us apart.
In conclusion, Dolphin Fence Corp stands as your best choice for wood fence solutions in Florida. Explore the finest in wood fencing, including slatted options, and allow us to bring your vision to life. Request a quote, and let's transform your property with our top-rated services!
Wooden Fence Service Area