Top Fence Companies in Port Charlotte FL Solved | Dolphin Fence Corp
Dolphin Fence Corp is the company to trust for all your fence Installation & repair needs in Port Charlotte, Florida. We're the experts in quality fence installation and repair services, serving customers in Port Charlotte and surrounding areas for years.
Whether looking for a new fence to protect your property or install an aesthetically pleasing border around your home or business, Dolphin Fence Corp has the perfect fencing solution! We can provide the right fence to meet any budget and style requirements with a wide range of materials available – including wood, vinyl, aluminum, steel, and chain link. In addition, all installations come with a free estimate, so you can be sure that their services will fit within your budget.
If you are looking for professional fencing companies in Port Charlotte, Florida, which also offer repairs, look no further than Dolphin Fence Corp. Our team of experienced contractors and builders specialize in commercial & industrial security fencing and residential fencing solutions. Every job is manageable for us; from broken posts and panels to full-scale construction projects, we have everything you need for your ideal fence!
Dolphin Fence Corp stands out from other Port Charlotte, Florida fencing companies regarding professional service with competitive prices. We understand how important quality installation & repair services are when protecting property; this is why we take extra special care in ensuring that our clients get the best service possible. Plus, with a free estimates policy, customers can rest assured that they get the best value for money every time they hire Dolphin Fence Corp's services.
For peace of mind and satisfaction-guaranteed results, choose Dolphin Fence Corp for all your fencing needs in Port Charlotte, Florida. With a wide range of materials and free estimates on all services provided, you can be confident that we will meet your fencing needs!
Highly recommended. Quick response, excellent job 🔨 done with zero problems or issues. Very professional installation done on time 🕒 and as promised. I recommend Dolphin Fence Corp!
Melissa Gaither
2023-04-21
Glad I found Dolphin Fence Corp to build 🔨 our fence for us. Very friendly and affordable service. They built a very professional and tight fence, thanks a bunch.
James Sturgill
2023-04-19
The best fence company around!!! Quick, on time, professional, and they do great work!
We got out PVC fence in less than 3 weeks since we accepted the quote and made the deposit, company was always very professional and respectful, they answer all our questions promptly. They didn't hesitate in adjusting the quote for every occasion we called to make changes, they deliver exactly what we were looking for, we are extremely happy how hour house looks like with the new fence. Excellent service! Very well recommended.
Margaret Pissi
2023-04-14
Response time was short, they arrived early, very polite and efficient. I will call them again for any of my fencing needs.
Dylan Kneedler
2023-04-13
Best fence company I have worked with. Requested a quote and had a survey done later that day. Quote was projected to be 2-3 weeks while other companies quoted 2-3 months. They actually finished even earlier than expected. It looks perfect. This company will get any business I have in the future and I will recommend to everyone.
Great management. Could use an English speaking person on job sites.
Great customer service, good pricing and fantastic installers. Super happy with the fence!
Joshua Wilkerson
2023-04-07
Great people from office staff to installers 🛠️. Everyone goes above and beyond to satisfy a client. Highly recommend Dolphin Fence Corp!
Fencing Services Port Charlotte Florida
Comprehensive Fencing Services in Port Charlotte Florida
Port Charlotte is a vibrant community located in the heart of Southwest Florida. It is a picturesque haven that offers its residents and visitors abundant amenities. There's something for everyone, from its beautiful beaches to its numerous shopping, dining, and recreation options.
Port Charlotte is situated on the Gulf Coast just south of Sarasota and north of Fort Myers. As part of Charlotte County, it stretches from the Charlotte Harbor Estuary across the Myakka River to the Peace River, with many opportunities for fishing, boating, and exploring Florida's natural beauty.
Residents enjoy access to some of the best healthcare facilities at Bayfront Health Port Charlotte, where highly skilled professionals offer specialized treatment and care for needy patients. The city also has numerous public parks and preserves, such as Lakewood Park – now designated as a birding trail – which features trails for walking, biking, or jogging through nearly 500 acres of beautiful sweeping landscapes.
Sports enthusiasts can take part in Little League games or basketball tournaments at any one of several city parks throughout Port Charlotte, including Tonya Dixon Park or Jim Beech Recreation Center. Nature lovers will enjoy visiting historic Ponce de Leon Park featuring lush tropical foliage with various native plants and animals dotting the landscape while picnicking or strolling along two miles of boardwalks overlooking Salt Creek Bayou.
Port Charlotte also boasts many cultural events, such as art exhibitions at The Cultural Center Of Charlotte County or The Visual Arts Association performances throughout the year. In addition, shopping malls like Town Cente Mall make it easy to find something special for every taste, with outlets ranging from designer brands like Coach to affordable favorites like H&M. With all that Port Charlotte has to offer, this friendly community is sure to provide an unforgettable experience whether you choose it as your home or your destination spot!
Our Guarantee
With years of experience in the fencing industry, we guarantee an exceptional level of quality craftsmanship and customer service. At Dolphin Fence Corp, each job starts with a free consultation where the team will discuss all your needs, wants, and questions about fences and gates. Different areas have varying fence dynamics, offering many fences, such as wood, aluminum, steel, vinyl, and more.
Before starting any project, Dolphin Fence Corp provides a detailed estimate so you can know the pricing. This way, there are no surprises or hidden costs down the road. The team prioritizes communication with their clients to ensure their needs for the project are met. We strive to make the fence installation process as smooth and stress-free as possible.
When working with Dolphin Fence Corp for your fence installation and repair services in Port Charlotte, FL, customers can expect excellent craftsmanship from highly qualified professionals who take pride in building secure structures that stand the test of time. In addition to providing outstanding customer service, we also offer competitive quotes!
So don't hesitate to call us when you need expert advice or help to make decisions concerning your fencing requirements – or to get a free quote – Dolphin Fence Corp is here to help!
CREDIT CARDS ACCEPTED!
FINANCING AVAILABLE!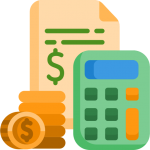 Why Choose Us?
A renowned and trusted fence contractor with years of experience in the industry, Dolphin Fence Corp guarantees to offer quality service that fits any budget.
A team of certified installers is dedicated to providing superior craft while always respecting the customer's property and wishes. We specialize in various fences and gates made of many materials, such as wood, aluminum/steel, vinyl, concrete, chain link, or wire. With so many options available at Dolphin Fence Corp, finding something that will fit anyone's taste is easy!
In addition to providing superior craftsmanship and a wide selection of durable and aesthetically pleasing products, Dolphin Fence Corp also takes great pride in their integrity. Our reviews testify to the company's commitment to excellence – from communication before the project starts to completion, with customer satisfaction being their top priority.
Dolphin Fence Corp limits itself to fence installation and provides repair services for damaged fences. Whether repairing damage caused by weather conditions or replacing parts due to application wear and tear, the qualified staff can devise a solution. We also have other services like deck construction; installing driveways; putting concrete steps; applying stucco finishes, and adding color options for walls or columns.
In short, if you are searching for fencing companies in Port Charlotte with an excellent reputation willing to consider your suggestions, choose Dolphin Fence Corp! Our professional crew can help you decide when selecting fencing material and taking good care of your garden or driveway areas. It doesn't matter what kind of fence you require – whether for security or aesthetic purposes – Dolphin Fence Corp has covered you!
Get the Best Fencing Service with Dolphin Fence Corp in Port Charlotte, FL
With years of experience in the fencing industry and expertise in applications of all sizes and types, our company guarantees to provide superior quality craftsmanship at competitive prices.
With Dolphin Fence Corp, you can rest assured that your investment will be well looked after. We offer a warranty on all our products and services as proof of commitment to customer satisfaction. Moreover, we thoroughly survey the site before they start work. When determining the right size and shape for the fence installation, the experienced crew considers several factors, such as buildings, foundations, or underground utilities.
At Dolphin Fence Corp, each job starts with a free consultation where the team will guide you through various options available for your size and area. We understand that different areas may require different ground conditions, so they offer many fences, such as wood, aluminum/steel, vinyl, and more. Furthermore, before starting any project, we always provide a detailed quote so that you know what cost you'll incur without any surprises.
Trust Dolphin Fence Corp as your trusted fence contractor when installing a fence. With years of experience in this field combined with excellent craftsmanship; numerous fencing options; competitive pricing; and exceptional customer service – you're sure to get value for money with every project they complete!

Free Consultations & Advise

Free Email Fence Estimates
Free Non-contact Estimates
Permit Preparation & Submittal
City in Charlotte County, Florida
Port Charlotte
List of Streets in Port Charlotte, Charlotte County, Florida, United States
Neighborhoods in Port Charlotte, FL
Things To Do in Port Charlotte
Top Sites in Port Charlotte, Florida
Our Service Area Locations