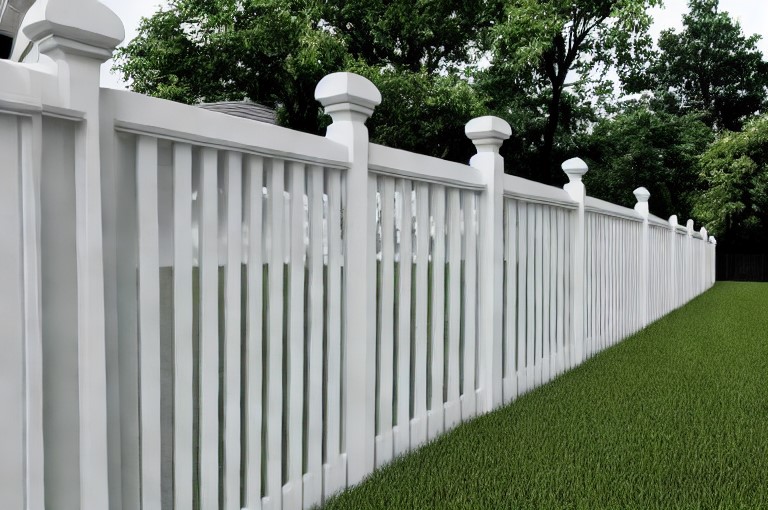 Upgrade Your Home with Top-Quality Vinyl Fencing from the Best Cape Coral Fence Company
Best Cape Coral Fence Company Offers Top-Quality Vinyl Fencing
Dolphin Fence Corp, a company based in Cape Coral, FL, is pleased to provide high-quality vinyl fencing installation services for both residential and commercial properties in the local area. Drawing on years of experience, the company has established itself as a reliable source of fencing materials and installation services.
For more information, interested individuals can visit this link: Vinyl Fence Contractor Florida
Premium Vinyl Fencing for Cape Coral Properties
Vinyl fences are a popular choice among homeowners and businesses in Cape Coral. They offer durability, low maintenance, and a variety of styles and colors to match any property. Dolphin Fence Corp offers premium vinyl fencing that is resistant to cracking, chipping, and fading. The fence panels are made with reinforced aluminum posts for added strength and stability. These fences also provide added privacy, making them ideal for homeowners who want to keep their outdoor space more secure.
Quality Materials for Lasting Fences
When it comes to fencing, using high-quality materials is crucial for long-lasting results. Choosing the right materials can make all the difference in terms of durability, strength, and overall appearance. Many professionals recommend using materials such as vinyl, which is known for its resistance to weather and wear. Vinyl fences are a popular choice due to their durability, low maintenance, and wide variety of styles and colors.
Durability:

Vinyl fences are known for their strength and durability. They are resistant to weather conditions and won't rot or fade like some other fencing materials.

Low maintenance:

Vinyl fences require little maintenance compared to wood or metal fences. They don't need to be painted, stained, or treated like wood fences, and they won't rust or corrode like metal fences.

Variety of styles and colors:

Dolphin Fence Corp offers a wide range of vinyl fencing materials, including vinyl fence panels, PVC fence materials, and vinyl picket fences, among others. This allows customers to choose from a variety of styles and colors that can match any property. Vinyl fence panels are pre-fabricated fence sections that come in various sizes and styles. On the other hand, vinyl picket fences are classic decorative fences that come in different heights, styles, and colors.
Individuals who are interested in this service can contact the company at 239-365-9192.
Professional Fence Contractor for Cape Coral Installations
In addition to vinyl fencing materials, Dolphin Fence Corp offers aluminum, chain link, and metal fence materials and installation to ensure long-lasting fences. No matter what the customer needs for their yard or property requirements may be; the company has the perfect fence material available for them.
On top of that, the company also provides unrivaled professional fence installation services to customers in Cape Coral and the surrounding areas. Their team of skilled fence contractors offers fence project planning and custom fence design services. Their experienced fence installation professionals provide quick and efficient installations with attention to detail in every installation.
Do you need a permit for a fence in Cape Coral, Florida?
Property owners in Cape Coral, Florida, are required to obtain a permit for fence installation. The city has specific regulations regarding fencing that must be followed, and obtaining the necessary permits is an essential part of complying with these regulations. Failure to secure a permit can result in penalties and fines, so it's important to follow the process correctly. It's always advisable to check with local authorities or consult with professional fence contractors who have experience working in the area when planning to install a fence on your property in Cape Coral. They can help guide you through the process and ensure that all necessary permits are obtained before starting any work.
What is the Lifespan of a Vinyl Fence?
Vinyl fences are known for their durability and long lifespan. On average, a vinyl fence can last anywhere from 20 to 30 years or more with proper care and maintenance. However, the lifespan of a vinyl fence can vary depending on factors such as weather conditions, exposure to sunlight, and the quality of the material used in its construction. Some manufacturers offer lifetime warranties for their vinyl fences, which is a testament to their confidence in the product's longevity. Overall, a well-maintained vinyl fence can provide homeowners with many years of reliable service and an attractive addition to their property.
Why Trust Dolphin Fence Corp?
Dolphin Fence Corp has been serving Cape Coral Florida and the surrounding area for years, providing a wide range of fencing products and materials to meet the needs of customers. The company is dedicated to customer satisfaction and quality workmanship. Additionally, Dolphin Fence Corp offers a lifetime warranty on all of their fence products, ensuring customers receive the best value for their money.
Clear Pricing and Customer Service:

Dolphin Fence Corp provides clear pricing for all their fencing products and services, ensuring everyone knows what they are getting and how much it will cost. Their staff is knowledgeable and always willing to answer any questions customers may have about their fence requirements or pricing.

Variety of Fencing Materials and Styles:

Dolphin Fence Corp offers a variety of fencing materials and styles to meet the needs of all customers. Whether someone needs a vinyl privacy fence for their pets or a chain link fence to keep their yard secure, the company has everything they need.

Experienced Fence Installation Services:

The company's experienced fence installation professionals offer quick and efficient installations, ensuring customers' fence projects are completed on time and with care. Dolphin Fence Corp's professionalism and care for its customers have made them one of the best fence companies in the area.

Dedication to Customer Care:

Dolphin Fence Corp is dedicated to providing the best customer service possible. The company's staff takes the time to listen to customers' needs and requirements, ensuring they receive the perfect fence for their property. The company's dedication to customer care has made them one of the best fence companies in the area.
Possible clients can visit the company at Dolphin Fence Corp 2604 Andalusia Blvd, Cape Coral, Florida 33909.
One of the Best Fencing Companies in Cape Coral
Dolphin Fence Corp is a highly regarded fence company located in Cape Coral, FL that offers exceptional fencing materials and installation services to both residential and commercial clients in the region. The company boasts extensive experience in the industry and has garnered positive Dolphin Fence Corp reviews from satisfied customers.
Homeowners and businesses in Cape Coral and the surrounding areas can get a free estimate on fence installation services by filling out a form on the company's website or by giving them a call. Dolphin Fence Corp provides quotes quickly and efficiently, ensuring customers get the fence they need at a fair price.
With Dolphin Fence Corp, homeowners no longer need to worry about finding professional fence contractors who understand their needs; they bring value by providing premium quality products at fair pricing while delivering exceptional customer care with a lifetime warranty – making them truly stand out among other businesses in this market segment!