Professional Fence Installation & Repair in Lehigh Acres Florida
[geocentric_weather id="cca0a5fa-1607-4757-b5cb-70f6a60e62ec"]
Dolphin Fence Corp has been providing professional fence installation and repair services in Lehigh Acres, Florida. As a fence company, we offer a variety of fencing products and materials, including vinyl, aluminum, steel, chain link, and wooden fences. We also provide free estimates, allowing customers to make informed decisions when selecting the perfect fence for their property. So whether you need a new fence installed or an old one repaired or replaced, Dolphin Fence Corp is here to help.
The experienced contractors at Dolphin Fence Corp understand that every project is unique and will work with you to ensure that your fence meets all of your needs and specifications. Not only do we specialize in the installation of new fences, but our repair services are top-notch as well. With years of experience working with various fencing materials, our team knows how to handle any repair job and guarantee customer satisfaction.
No matter what kind of project you're looking for–installing a new fence around your property or replacing an old one–you can count on Dolphin Fence Corp to get the job done right the first time. We know about the latest trends and strive to use high-quality fence materials that will last for years. Plus, we provide efficient service so your project can be completed quickly without sacrificing quality workmanship.
At Dolphin Fence Corp, we understand the importance of keeping your property safe and secure while maintaining its aesthetic appeal. That's why all of our services come with a guarantee that includes free estimates and minimal disruption during installation or repair work, so you can rest assured knowing everything will be done professionally and efficiently. So if you're looking for professional fence installation & repair services in Lehigh Acres, Florida, look no further than Dolphin Fence Corp! Call us today for a free estimate, and let them take care of all your fencing needs!
[geocentric_about id="cca0a5fa-1607-4757-b5cb-70f6a60e62ec"]
Fencing Services Lehigh Acres Florida
Vinyl Fence Installation Lehigh Acres FL
At Dolphin Fence Corp, our experienced team of professionals has provided customers with custom-tailored vinyl fencing solutions in Lehigh Acres, Florida, for many years. We strive to pay extra attention to customer needs and accommodate exceptional security, privacy, and aesthetics requests. Our fencing materials are all of the highest quality, so you can be sure you will get the best product at a competitive price. With us, you can rest assured that your vinyl fence project is in safe hands.
Fence Installation Lehigh Acres FL
For the highest quality fencing installation in Lehigh Acres, Florida, look no further than Dolphin Fence Corp. We have many products, including custom designs that fit your needs. Our experienced team uses only the best materials to ensure that your fence or deck will stand the test of time. Plus, we are dedicated to ensuring that it blends seamlessly with the aesthetics of your property.
Fence Repair Lehigh Acres FL
If you're in Lehigh Acres, Florida, and need reliable fence repair services, Dolphin Fence Corp has you covered. Our highly-skilled team of professionals will assess your yard's requirements and provide a foolproof solution for any project—from small repairs to large structural issues. Not only do we bring all the necessary tools and expertise to the table, but with years of industry experience in fence services, you can always trust us for superior results. We also offer gate repair services so you can have peace of mind knowing your property is secured.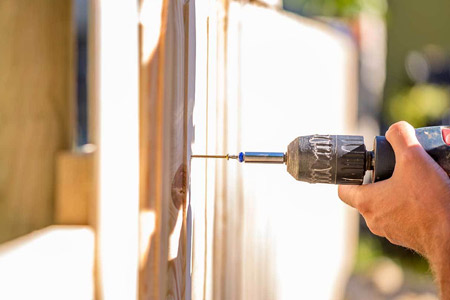 Fence Removal Lehigh Acres FL
For complete fence removal solutions in Lehigh Acres, Florida, trust Dolphin Fence Corp. Our team of professionals possess the knowledge and skill to remove any old or damaged fences and replace them with something more modern and stylish. We take your safety seriously and guarantee that all projects will be completed with professionalism and precision. With our commitment to total service satisfaction, you can always count on us to deliver high-quality results quickly and efficiently.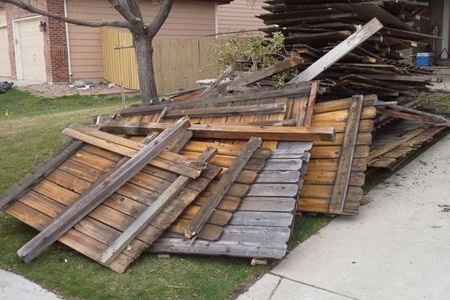 Fence Permitting Lehigh Acres FL
If you're in Lehigh Acres, Florida, and need help obtaining permits for a fencing project, look no further than Dolphin Fence Corp. Our team of experts understands local codes and regulations related to fence installation, so you can trust us with every aspect of the permitting process. We'll take care of everything necessary—from submitting the initial application to obtaining final approval—so you can rest assured that your project follows all legal requirements before construction begins. With our extensive knowledge and experience, you have the assurance of an efficient and successful permitting service from start to finish!
Chain Link Fence Lehigh Acres FL
Get your chain link fences installed by the experienced professionals at Dolphin Fence Corp in Lehigh Acres, Florida. We use only top-notch materials for security and durability and provide a range of customization options, such as color choices and privacy slats. Our team of experts will work with you to design and install the perfect chain link fencing tailored to your needs. So no matter what type of information you have or what style you're looking for, you can rely on us to create a fence that is both secure and stylish!
Aluminum Fence Installation Lehigh Acres FL
Get the perfect aluminum fence solution for your property in Lehigh Acres, Florida, with Dolphin Fence Corp. Our experienced professionals will design and install a customized aluminum fence that perfectly complements your home's aesthetic. Aluminum fencing provides superior durability, low maintenance requirements, and long-lasting beauty that won't corrode or rust like other metals – perfect for coastal properties or areas with higher humidity levels. With our expert services for installing aluminum fences, you can be sure of getting the highest-quality solutions!
Metal Fence Installation Lehigh Acres FL
Get the perfect metal fence solution for your home or business with Dolphin Fence Corp in Lehigh Acres, Florida. Our experienced professionals have decades of experience designing and installing custom metal fences that provide both beauty and security. Metal fences offer superior durability, longevity, strength, and high-level protection, adding value to any property's overall aesthetic. We can install steel or wrought iron patio fences – with optional painting services available – to give you the best possible materials and installations for maximum value.
The Leading Fence Contractor and Builder in Lehigh Acres Florida
Lehigh Acres is a thriving and growing community in Florida's Lee County. Located just east of Fort Myers, it is quickly becoming one of the most sought-after places in Southwest Florida.
The area was initially developed in the 1950s as a planned migration for people from Michigan and Ohio looking for a warm climate and new opportunities. Instead, Lehigh Acres has blossomed into an attractive suburban community with some of the country's best schools and low housing costs.
The city also has many exciting recreational activities, such as golfing, tennis, walking trails, fishing, and horseback riding. In addition, residents enjoy easy access to area shopping malls, restaurants, entertainment venues, and cultural activities like art galleries and museums. There are also plenty of things to do outdoors at nearby beaches or nature preserves like Corkscrew Swamp Sanctuary.
Lehigh Acres is also known for its diverse population, with Hispanics making up over 48% of the population. This creates a unique atmosphere that celebrates different cultures while providing excellent community socializing opportunities. In addition, the local economy offers something for everyone, with job opportunities ranging from retail to healthcare to technology startups.
Overall, Lehigh Acres is full of energy, opportunity, and potential. With affordable housing options and excellent quality-of-life amenities, this vibrant city will continue growing as one of Southwest Florida's most desirable towns to live, work and play!
Our Guarantee
Dolphin Fence Corp guarantees a customer-centric approach to fencing services that sets them apart from many other companies. With time-tested communication, customer service, and bespoke solutions, it's easy to see why they have become the go-to fence company for those looking for the best.
Our company prides itself on staying current with new fencing technology and materials trends, featuring everything from wood fences to chain link and ornamental aluminum. In addition, our customers can trust we can provide reliable maintenance advice and installation services for any fence system that our clients require.
At Dolphin Fence Corp, quality is paramount; every project begins by identifying each customer's unique needs and recommending thoughtful solutions within their budget. In addition, we are dedicated to providing outstanding customer service throughout the entire life cycle of a project — from start to finish — ensuring clients receive only the best quality fencing completed according to plan on schedule.
Dolphin Fence Corp is committed to delivering a fully customized solution with an unbeatable guarantee — a commitment you won't find anywhere else! From our knowledgeable team to a wide range of industry-leading fence products and services, we can ensure each job meets our customers' expectations every time!
CREDIT CARDS ACCEPTED!
FINANCING AVAILABLE!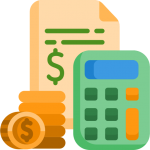 Why Choose Us?
Dolphin Fence Corp offers a wide variety of options when it comes to fences and gates. Not only do we offer standard materials like wood or aluminum, but we also have access to high-end materials like steel and vinyl. So whatever style you choose, you can be sure there is a fence to match your taste and budget.
Our team at Dolphin Fence Corp is dedicated to providing customers with honest quotes and unbeatable deals. We take great pride in our work and always strive for integrity, something highly valued by our many repeat customers. Furthermore, our helpful customer service staff will gladly guide you through any questions or doubts about which fence will be best for your needs.
For installations, replacements, or repairs – whatever your fencing project may be – Dolphin Fence Corp has covered you! Get in touch today with Dolphin Fence Corp for all your fencing needs!
Best Choice for Fence Installation in Lehigh Acres, FL
Here's why you should hire Dolphin Fence Corp:
Dolphin Fence Corp offers top-notch quality services at a competitive rate.
Our expertise extends beyond Lehigh Acres, ensuring you get the best possible fence installation wherever you live.
You can trust our professionals to install your new fence quickly and correctly with modern methods for optimal results.
The team at Dolphin Fence Corp excels in space management and efficient design; every inch of your yard will be used for maximum performance and beauty.
Whether it's chain link, wood picket, or anything else – whatever type of fence fits your needs best, we have you covered!
The benefit of working with a professional when selecting a fence is the expertise of choosing the best styles, materials, and repair or replacement options according to individual needs and budget. Dolphin Fence Corp guides customers through each step of their project, offering valuable insights into what styles will give the maximum curb appeal while factoring in all of the necessary factors like fence type, property size, and local codes. At Dolphin Fence Corps, cost efficiency and quality satisfaction are guaranteed — making us one of the best fencing companies in Lehigh Acres!

Free Consultations & Advise

Free Email Fence Estimates
Free Non-contact Estimates
Permit Preparation & Submittal
[geocentric_neighborhoods id="cca0a5fa-1607-4757-b5cb-70f6a60e62ec"]
[geocentric_thingstodo id="cca0a5fa-1607-4757-b5cb-70f6a60e62ec"]
[geocentric_busstops id="cca0a5fa-1607-4757-b5cb-70f6a60e62ec"]
[geocentric_mapembed id="cca0a5fa-1607-4757-b5cb-70f6a60e62ec"]
[geocentric_drivingdirections id="cca0a5fa-1607-4757-b5cb-70f6a60e62ec"]
[geocentric_reviews id="cca0a5fa-1607-4757-b5cb-70f6a60e62ec"]